Space offers unprecedented opportunities for development and progress. However, the increasing dependence of our societies on space for their day-to-day functioning also generates vulnerabilities. Like cyber defence, space will gain in importance as a key national security issue.
Luxembourg Defence will strive to implement the sector strategy described in the first Defence Space Strategy of 2022. This strategy defines concrete objectives for Defence in order to consolidate Luxembourg's role as a reference partner in the field of space, both nationally and internationally, by strengthening existing capabilities and developing new ones. Luxembourg, having its own space capabilities, can have a significant impact and thus provide its fair share to the overall security and defence effort.
Particular attention is being paid to the development of dual-use capabilities and the use of such in accordance with international law. In order to promote responsible behaviour in outer space and in support of the United Kingdom's initiative within the framework of the UN to develop norms of responsible behaviour in outer space, Defence will continue to limit access to Luxembourg's sensitive space technologies to partners who respect international law and human rights.
Medium Earth Orbit Global Services (MGS)
The MGS project authorises the acquisition and operation by the Directorate of Defence of satellite communication capacities from the O3b mPOWER constellation, developed by SES, terrestrial components in the form of a gateway and user terminals, as well as associated services. The total budget for the project is €195 million over a 10-year period.
The O3b mPOWER constellation will be located in Medium Earth Orbit (MEO), at an altitude of 8,000 km, and will be made up of 11 satellites featuring a unique cutting-edge technology, with high throughput and low latency in the equatorial plane, enabling a secure sovereign network to be set up. The first satellites in the constellation were launched at the end of 2022, and the system should be operational by the 3rd quarter of 2023. The system will be able to cover the whole world (in the zone between 52 degrees North latitude and 52 degrees South latitude).
The communications capacities acquired by the Directorate of Defence from SES will be guaranteed and may be shared with other Defence-approved customers or partners.
LUXEOSys
System description
LUXEOSys is a government satellite earth observation system delivering up to 100 very high resolution optical images per day. The system comprises a satellite and its ground segment.
The "NAOS" (National Advanced Optical System) observation satellite, equipped with a very high-resolution camera, will be placed at around 450km in a low polar orbit and will orbit the Earth 15 times a day, taking images of the whole Earth. The launch is scheduled for 2023.
The ground segment architecture includes:
Data Download Centre (DDC), comprising two antennae in Redu (Belgium) and the leasing of services from polar antennae in Svalbard (Norway).
Data Processing Centre (DPC), the system's single point of entry and exit
Mission Operating Centre (MOC), system mission, activity control and satellite steering
NAOS Data Centres (NDC), storage spaces for images and management systems
Payload Ground Centre (PGC), image planning, imaging plan
This satellite system will be used for a large number of different applications, including:
military operations
security
monitoring disarmament treaties
observation of troop movements in a conflict zone
human disasters and humanitarian aid
natural disaster management
climate change
This satellite will enable the Directorate of Defence to become an image provider for organisations such as the EU, NATO, the UN, the International Atomic Energy Agency (IAEA), our allied states and other civilian partners.
LUXEOSys in figures
Orbit: 450 km
Satellite speed: 8 km/s
1 revolution every 94 minutes
15 revolutions/day
Launch weight: +/- 645 kg
Hexagonal shape with a diameter of 1.84 m
One image = 10x10 km area covered (2.5 Gigabyte)
Service life: 7 + 3 years
Minimum response time between request and available image = 17 hours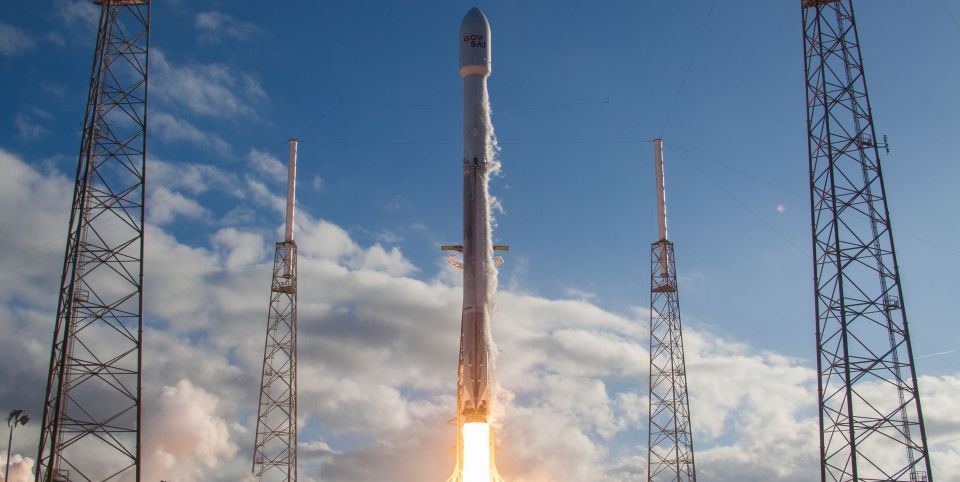 GovSat
GovSat is a public-private joint venture between the Luxembourg government and the private Luxembourg satellite operator SES. GovSat provides secure, reliable and accessible satellite communication services to governments. The GovSat-1 satellite was launched and has been fully operational since 2018. Thanks to its geostationary orbital position at 21.5° East, GovSat-1's coverage extends from 50° West to 90° East and from 70° North to 70° South.